Women In Healthcare is wrapping up our celebration of Women's History Month. While women's history hasn't always been pretty, it is rich with inspiring female role models, advocates and pioneers for change and equality. As an organization founded on the principals of equity, diversity, and inclusion, we wanted to celebrate these women throughout history as well as the women making strides today. This Special Edition of LeadHERship shares some highlights of WIH Women's History Month 2021.
Women's History Month originated as a celebration in 1981 when Congress named the first week of March "
Women's History Week.
" As years and legislation passed, "
Women's History Week
" grew into "
Women's History Month
" and has been labeled as such since 1995.
INTERNATIONAL
WOMEN'S DAY
March 8, 2021
March is host to International Women's Day (IWD). March 8 is a global day celebrating the social, economic, cultural, and political achievements of women. The day also marks a call to action for accelerating women's equality. IWD has occurred for well over a century, with the first IWD gathering in 1911 supported by over a million people. IWD seeks to end worldwide discrimination against women and promote full and equal involvement in global development.
WOMEN'S EQUAL
PAY DAY
March 24, 2021
Additionally, March 24th is Equal Pay Day (EPD). 82 cents! That's how much women in the U.S. who work full time, year-round are paid for every dollar paid to men. Women's EPD marks the day into the year on which it takes for women on average to earn what men did in 2020. EPD was launched on the 50th Anniversary of the Equal Pay Act by national and state-based women's legal advocacy and worker justice organizations to close the gender wage gap that persists in nearly every industry and profession in the country.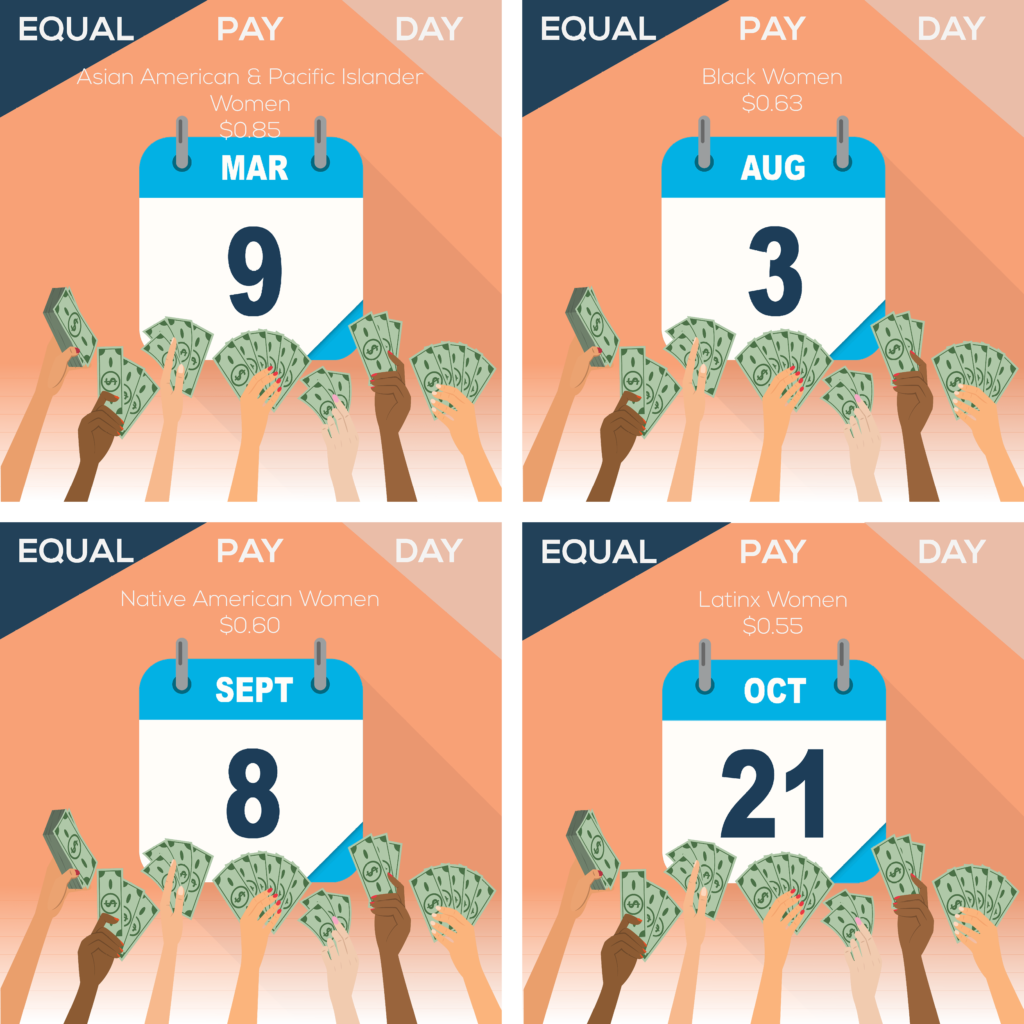 #MEMBERMONDAY
During March, WIH began our #MemberMonday campaign – a chance for us to spotlight, celebrate, and feature WIH members across the US and Canada who are making a difference.
To learn more about each woman, click on her image and
follow WIH on Instagram @wihnational!
Nominate someone for #MemberMonday