Date/Time
Date(s) - February 24, 2021
12:00 pm - 1:00 pm EST
Add to Calendar
*add to calendar will not register you for the event.
Event Description:
The COVID-19 pandemic has challenged healthcare organizations to think differently about their longevity and financial stability. According to Deloitte, M&A executives are sending clear signals that M&A will be an important lever as businesses recover and thrive in the post COVID-19 economy. Organizations across the healthcare ecosystem are evaluating how to accelerate growth while helping employees through the constant change that growth brings. Leading in M&A requires more than simply tactical skills – it requires the core, essential skills of change management, communication, and empathy to be successful.
In this webinar, Jhaymee Tynan will share industry trends with health system, hospital, and life sciences M&A activity and how M&A is shaping our "next normal". She will present her ideas on how executives and leaders need to evolve and pivot to help organizations embrace and manage change for future growth.
Target Audience:
The presentation around healthcare is designed to be of interest to anyone in the healthcare industry – practitioners, operators, insurers, community based organizations, etc. Our content is always targeted to individuals in:
Administration
Operations
Facilities
Providers/Payers/Healthcare Organizations
Track:
Presented by: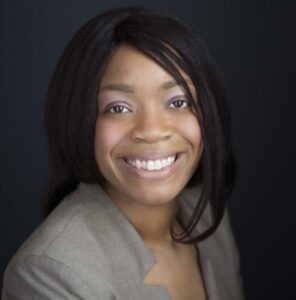 In this role, Ms. Tynan leads the system's Enterprise Integration Management Office (eIMO), which provides day-to-day operations and strategy leadership for post-merger integration activities with current and new partners. During her tenure at Atrium Health, she has led several high impact strategy projects, including the development of world-class growth plans for oncology and pediatrics service lines. She is also the CEO and Founder of 100×2030™, a career initiative to increase representation for women of color at the C-Suite and senior executive levels of healthcare organizations across the globe. In 2020, she established a strategic partnership with The Carol Emmott Foundation to scale 100×2030™ to health systems and hospitals that are making a commitment to gender equity through The Equity Collaborative.
Jhaymee has extensive expertise serving as a Board Director on several non-profit and professional association boards. She is the President of the Greater Charlotte Healthcare Executives Group (GCHEG), the Charlotte chapter of the American College of Healthcare Executives (ACHE). and Women in Healthcare (WIH), among others.
Ms. Tynan is the recipient of several national awards. She received a M.B.A. from the Goizueta Business School at Emory University, Atlanta, GA, a master's degree in project management from The George Washington University, Washington D.C., and a bachelor's degree in finance from Virginia Tech, Blacksburg, V.A.
Thank you to our Sponsor: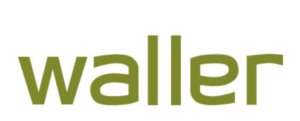 CEUs:
Participation in this webinar may earn you 1 ACHE Continuing Education Credit (CEU).
Zoom Log in:
Upon registration an email with your log in credentials will be sent to you via zoom. If you do not receive this email you can find your personalized zoom log in link by revisiting this event page while logged in and clicking the "Join webinar" button at the bottom of the page.
Event Registration
You must be logged in to register.