Event Description:
A welcome and introduction to Women in Healthcare's first Canadian Chapter, and Meditation led by Lynn
McGowan.
Speaker:
Lynn McGowan is the owner of Kamena Yoga with a 25-year history as a master level yoga/mediation
teacher in the Kripalu Tradition. Lynn has worked with major sports professionals, leaders
of large corporations and facilitates Yoga workshops in Canada, Barbados, England,
Portugal and Ireland.
Sponsors:
Quasar Consulting Group
HDR
Hanscomb Quantity Surveyors
Interface
Mondo Contract Flooring
Spec
Parkin Architects Limited 
JmF Technical Documentation Solutions
Willis
CannonDesign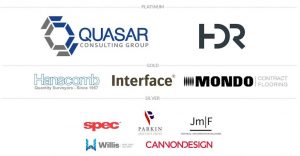 Video Content
You must be a Women in Healthcare Member and logged in to view this content.
You must login to view this content.