Event Description:
Vered Klein is an experienced recruiter here to provide career advice, ideas, inspiration, and tools to professionals looking to improve their presence on paper, to HR or recruiters. This resume workshop will discuss what is being looked at during these uncertain times. What stands out these days?  How do you raise yourself to the top of a pile of resumes? How do you finally make a resume after years in a company? What words or images or layouts should you add that make a difference to recruiters and the HR teams you are trying to reach?
Speakers:
Vered Klein is an expert in recruitment and an experienced consultant in Architecture and Design. Supportive by nature, Vered has spent the past two decades, attentively, understanding the practice of her clients, nurturing talent in the industry, and honing her methodology by listening to her candidates and clients. She fosters their growth. Her reputation continues to stem from an in-depth knowledge, love and care for the industry, its resulting projects, as well as her ability to usher talented professionals in the trajectory of their careers. Today, as a trusted adviser, Vered and her consulting agent – Vered Klein Recruitment Consultants – actively contribute to the success of internationally-recognized design and architecture firms, understanding their teams and offering additional, complementary talents for their expansion.
Sponsors:
Quasar Consulting Group
HDR
Hanscomb Quantity Surveyors
Interface
Mondo Contract Flooring
Spec
Parkin Architects Limited 
JmF Technical Documentation Solutions
Willis
CannonDesign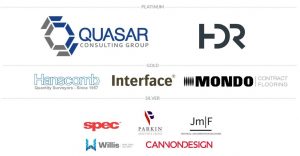 Video Content
You must be a Women in Healthcare Member and logged in to view this content.
You must login to view this content.