Event Description:
PechaKucha is a fun way to learn new topics in just 6 minutes and 40 seconds. We will have
7 presenters speaking on: Do What You Love and Love What You Do, Breaking Down the
Walls of Mental Health Through Architecture and Interior Design, Art for Healing, COVID19
Life Lessons, A Dozen Ways to Get Creative Now, The Intersectionality of Being a Black
Woman in the Workplace, and Lessons Learned in A Male Dominated Industry.
Speakers:
Mary Chernoff
Martha Harvey
Rachel Simpson
Krista Kim
Sharon Auma-Ebanyat
Kim Jagger
Dr. Farzana Chohan
Sponsors:
Quasar Consulting Group
HDR
Hanscomb Quantity Surveyors
Interface
Mondo Contract Flooring
Spec
Parkin Architects Limited 
JmF Technical Documentation Solutions
Willis
CannonDesign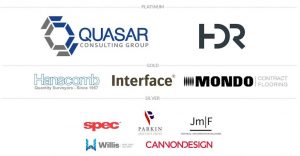 Video Content
You must be a Women in Healthcare Member and logged in to view this content.
You must login to view this content.