Description: Learn how to create a network in your comfort zone, and enhance your approach to networking no matter where you are in your career.
Speakers: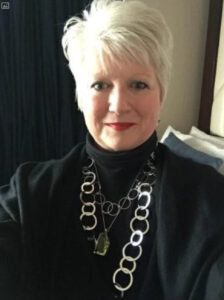 Ann M. Harten, Vice President of Global Human Resources , Haworth Inc.
Ann is Vice President of Global Human Resources at Haworth where she first joined in 2005 as Vice President of Global Information Services. She has served as an officer in both Public and Private companies and now spearheads all of Haworth's Human Resources initiatives including the design and implementation of a multi-tiered, global leadership development program and a leading-edge Agile Work program. She is an active member of the executive team where she reports to the CEO.
Harten's combination of IT and HR expertise provides a solid foundation for her influence on for profit and not-for-profit boards. Possessing great business acumen and an appreciation for detail, she is also able to engage in strategic conversations relating to the general workings of an organization. Results driven and metrics oriented, she is also savvy to the more subtle nuances existing in the corporation and has a keen eye for talent selection. Her extensive international travel brings a robust sense of global perspective to the table. When you combine this with a well practiced public speaking talent, you have a person who has a great ability to educate, explain and influence.  
Before joining Haworth, Harten served as Senior Vice President and Chief Information Officer (CIO) for SIRVA, Inc. in Illinois, where she supported system implementations, and transitions related to Sarbanes Oxley and IT Outsourcing initiatives. Prior to that, she held a series of management and director level positions at Boise Cascade Office Products (OfficeMax/Office Depot) in both technical and business areas.  
Harten Chairs the Board of Directors for Feyen Zylstra; is a member of the board for Priority Health Insurance; the co-founder and Chair of Hello West Michigan, a regional talent attraction initiative; and an Advisory Board member to the International Bar Association, Global Employment Institute. She serves as a commission appointee for the SMARTZONE initiative in Holland, MI and is a member of NACD (National Association of Corporate Directors).
Video Content
You must be a Women in Healthcare Member and logged in to view this content.
You must login to view this content.