Join us for our annual Lunch with LeadHERship series and hear from Gayle Capozzalo, FACHE, Executive Director of The Equity Collaborative at the The Carol Emmott Foundation, and Pamela Sutton-Wallace, MPH, Executive Vice President and Chief Operating Officer at Yale New Haven Health.
Grab your lunch and spend the hour gaining insights from these trailblazing leaders as they share their journey while engaging with your WIH community across the country. Don't miss this opportunity to learn, network, and be inspired by these exceptional leaders.
Applicable Tracks:
Professional Development
Networking
Mentorship
Self
About the Speakers: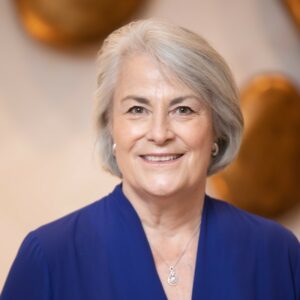 Gayle Capozzalo, FACHE
Executive Director, The Equity Collaborative - Carol Emmott Foundation
Gayle Capozzalo is executive director of The Equity Collaborative, which is part of the Carol Emmott Foundation and focused on gender equity in healthcare leadership and governance. She is also president/CEO of JGF Strategies LLC, providing strategy guidance to healthcare organizations. She retired in July 2018 as the executive vice president/chief strategy officer of Yale New Haven Health System. She joined the system in 1997 and was primarily responsible for system strategy development and execution, marketing, community and government relations, innovation, business development, and mergers and acquisitions. Ms. Capozzalo received her Master of Science degree in public health from the University of Missouri–Columbia and completed two years of post-master's degree work in healthcare marketing and organizational development at St. Louis University. She has more than 35 years of experience in system strategy, integration, development and management in the industry. Ms. Capozzalo is a Past Chairman of the ACHE Board of Governors. She recently was presented the Gold Medal Award by ACHE. Currently, Ms. Capozzalo serves on the board of Universal Health Realty Income Trust as a member of its audit, nominating/governance committees and chair of its compensation committee. She also serves on the board of .406 Venture Healthcare Executive Council in Boston and is the senior strategy adviser to PhysicianOne Urgent Care, the largest, private equity urgent care company in Connecticut. Ms. Capozzalo is active in her community and the healthcare industry. She is immediate past chair of Planned Parenthood of Southern New England and serves on its finance and audit, investment, strategy, governance and executive committees. She also serves as board chair of a Clinically Integrated Network of 19 Planned Parenthood affiliates. Ms. Capozzalo is board certified in healthcare management as an ACHE Fellow.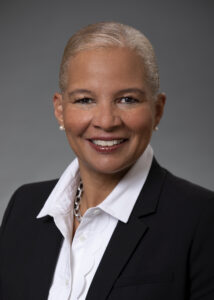 Pamela Sutton-Wallace, MPH
Executive Vice President and Chief Operating Officer, Yale New Haven Health
Pamela Sutton-Wallace is an accomplished health care executive with more than 25 years of experience in various sectors of the health care industry, most notably working in academic medical centers.  In July 2022, Pam became the Chief Operating Officer for Yale New Haven Health, Connecticut's leading healthcare system with 26,000 employees, more than 6600 physicians and over 2000 inpatient beds. Prior to joining Yale New Haven Health, Pam served as Group Senior Vice President and Chief Operating Officer at New York-Presbyterian (NYP) for the Weill Cornell Division providing strategic and operational oversight for the Weill Cornell, Lower Manhattan, Brooklyn and Queens campuses, totaling more than 1500 inpatient beds and a robust ambulatory network.
Before her tenure at NYP, Pam served as the Chief Executive Officer for the University of Virginia (UVA) Medical Center in Charlottesville, Virginia from 2014-2020.  Overseeing a $2.2B budget, she strategically led UVA Health in receiving several national recognitions in quality, safety, patient experience and team member engagement including being named the #1 hospital in Virginia by US News & World Report as well as receiving the Medical Center's first Leapfrog A score.
Pam also worked at Duke University Health System in Durham North Carolina for 17 years in various leadership capacities including: Senior Vice President for Hospital Operations, Chief Operating Officer for Ambulatory Services, Vice President for Perioperative Services and Chief of Staff to the Chancellor for Health Affairs. Pam has also held positions in the pharmaceutical and insurance industries at Pfizer and Blue Cross & Blue Shield of North Carolina, respectively.
She received her undergraduate degree in Political Science and African-American Studies from Washington University in St. Louis and graduated from Yale University School of Public Health with a Master of Public Health (MPH), completing her thesis with distinction.
Pam has served on several professional and community boards including the Yale School of Public Leadership Council, Carol Emmott Foundation, Duke University School of Nursing Board of Visitors, America's Essential Hospitals and American Hospital Association Region 3 Policy Board to name a few. Additionally, Pam serves as a corporate director on the board of the publicly traded company Consensus Cloud Solutions Inc, a technology firm focused on interoperability and communications solutions.
A nationally recognized speaker and mentor, Pam has received several recent accolades:
Modern Healthcare's Top 25 Women Leaders in Healthcare 2023 and 2019
National Medical Fellowships Champion of Health Awards 2021
John D. Thompson Yale School of Public Health Fellow 2021
National Association of Health Services Executives (NAHSE), Senior Healthcare Executive of the Year, 2020
Modern Healthcare's Top 25 Minority Health Executives in Healthcare 2018
Becker's Hospital Review, Top 50 African-Americans in Healthcare 2019 and 2018
Association of Yale Alumni in Public Health on the Winslow Centennial Honor Roll for Excellence and Service 2016
Becker's Hospital Review as one of the Top 10 Women in Healthcare
Pam enjoys speaking to a wide array of audiences as well as mentoring and encouraging the next generation of leadership.
Video Content
You must be a Women in Healthcare Member and logged in to view this content.
You must login to view this content.