Event Description:
Throughout this event, Laura Macdougall will discuss how to create a powerful new phase in your life, work and legacy.
Speaker:
Laura Macdougall is a leading authority for women leaders who are designing their next
chapters in life, work and legacy. She will share her own personal story of resilience, and
25 year history working in healthcare as inspiration to help our guests realize their own
inner strengths and abilities.
Sponsors:
Quasar Consulting Group
HDR
Hanscomb Quantity Surveyors
Interface
Mondo Contract Flooring
Spec
Parkin Architects Limited 
JmF Technical Documentation Solutions
Willis
CannonDesign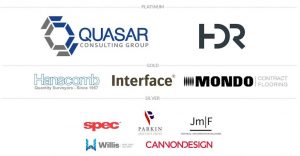 Video Content
You must be a Women in Healthcare Member and logged in to view this content.
You must login to view this content.